High-tech meets down-to-earth
How the automation specialist brings professional and family work under one roof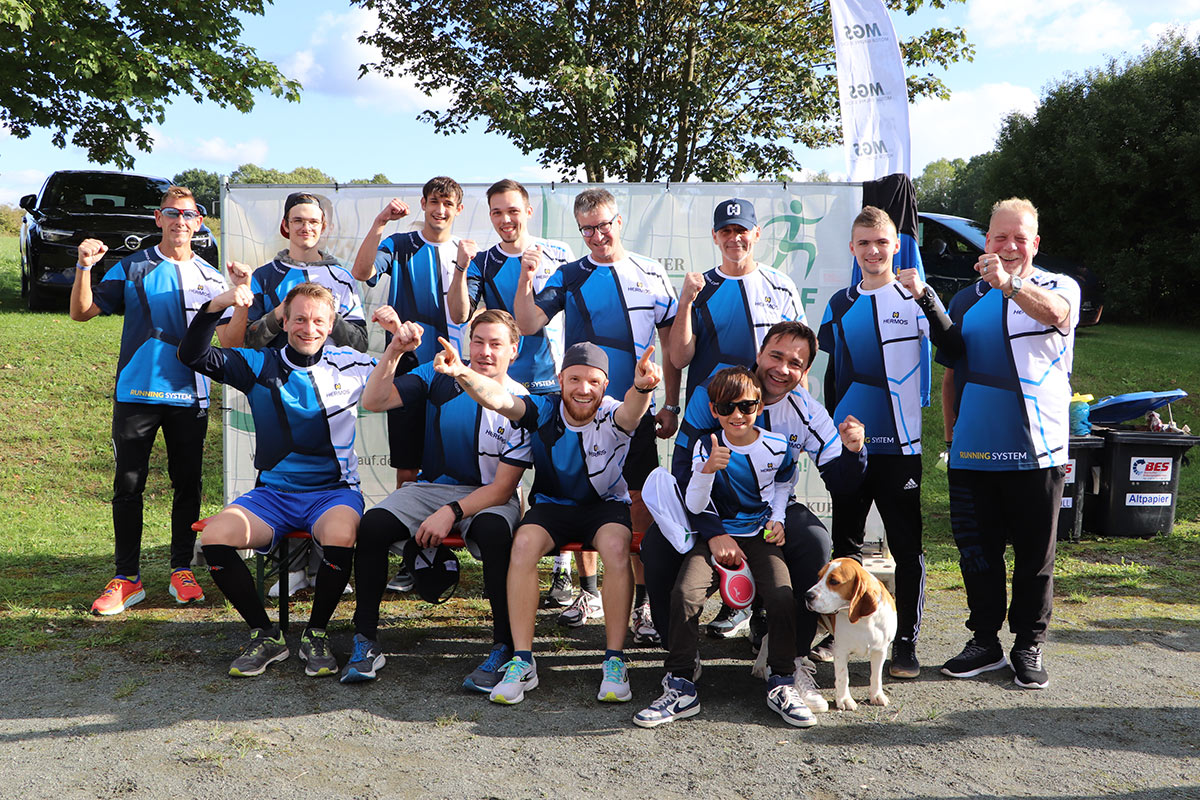 With 17 locations and around 700 employees worldwide, HERMOS is one of the market leaders when it comes to IT and automation solutions. However, the company has remained true to its Upper Franconian roots. Whether Mistelgau, Schnaittenbach, Berlin or Munich – anyone who steps through the door of the automation specialist will immediately notice that down-to-earthness, mutual trust and cordiality set the tone here – and the desire for new ideas.
Family-like corporate culture
"In a workshop on our corporate culture, our team once said that HERMOS is like a 3-series BMW with an extra-large boot," says HR manager Kathrin Spickenreither. Powerful, because we put a lot of horsepower on the road in the automation industry, but also solid and very familiar.
A look at the everyday working life, for example at the HERMOS location in the Upper Palatinate, shows how close the employees are to reality: "Our team here specialises in complex automation and I&C technology and is currently working on about 150 large projects at the same time," says branch manager Andreas Kuhbandner. Nevertheless, the atmosphere between the employees is relaxed and friendly. "If there is a problem, you simply ask a colleague – there would be no one who would not listen or lend a hand," says Kuhbandner. That is simply part of the mentality at HERMOS, to support each other, to treat each other with respect and to have an open ear.
Shared values
"Everyone is a role model" is this pillar in the company's canon of values. However, exemplary behaviour does not have to be demanded at the automation specialist. "The employees who start with us usually bring the values that we also represent with them," says Spickenreither. Through this common commitment, which is shared by all employees, the company has managed to maintain its down-to-earth values over the past 40 years.
Just how down-to-earth HERMOS is can be seen above all in the decisions made by the management. Instead of growing at any price, every step is taken carefully at the headquarters in Mistelgau. "In such a way that we can take people along with us on the way," says Kathrin Spickenreither.
In the company's mission statement, cohesion is not just an empty phrase, but everyday life. Or, as it says in the canon of values: "Grounding creates trust".
Fun with technology
The fact that the technology experts have internalised their mission statement is particularly noticeable in what is probably the most important value of the company: fun with technology and new ideas.
"Challenge Accepted is what we call this mentality in Schnaittenbach," says Andreas Kuhbandner. "We accept challenges instead of shying away from them." In fact, his team really warms up to tricky problems because they then get the opportunity to really let off steam technically. This often gives rise to the best ideas.
Personal initiative is therefore expressly encouraged at HERMOS. Without it, business areas such as Track & Trace would not have come into being in the first place, says Spickenreither. "Our values are our growth engine, so to speak."
In addition, they ensure a cordial working atmosphere. This is especially noticeable at the parties that HERMOS regularly celebrates. "Summer parties, team events, trainee excursions – there's a lot of laughter," says the HR manager. She is already looking forward to the Christmas party.