Finally back from the classroom to the field!
RWG Bayreuth visits HERMOS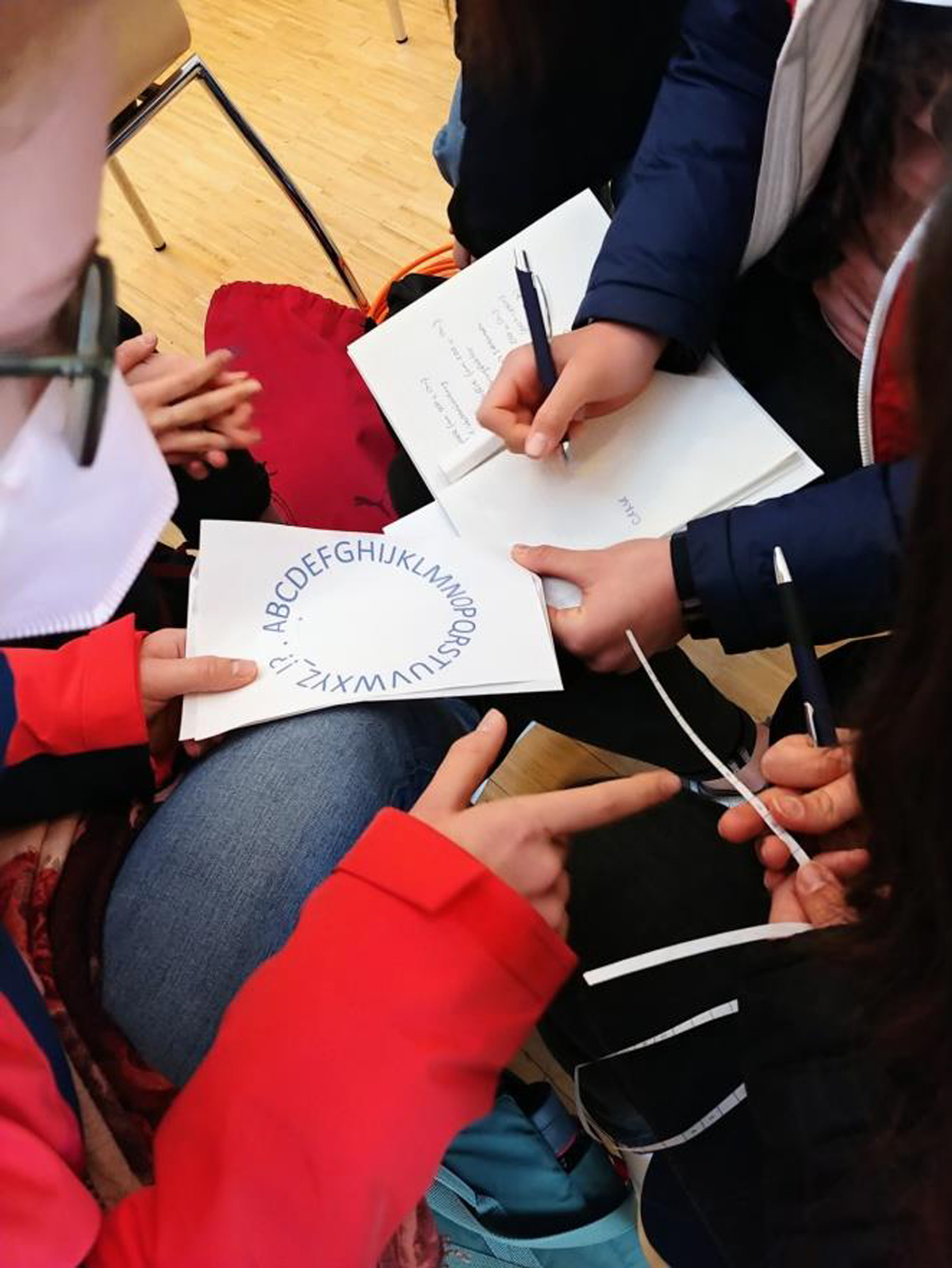 On February 16, 2022, we had a visit from three school classes from RWG Bayreuths. On our social media channels, we had provided direct insights on site at that time. The visit was a great success for both HERMOS and the 8th & 9th grade students! To reflect on the visit once again, you can read the following report from a student about the visit with us:
"Finally back from the classroom to the field!"
Nach der langen coronabedingten Zeit ohne Betriebserkundungen, Gerichtsbesuchen o.ä. bekamen die Schülerinnen und Schüler der 8. und 9. Jahrgangsstufe des Wirtschaftszweiges endlich wieder die Gelegenheit die wirtschaftliche Praxis zu erleben.
The employees of the HERMOS group of companies offered us a very informative and varied morning in your company in Mistelgau. Many thanks for that!
After arriving at HERMOS in Mistelgau, we were very warmly welcomed by the personnel manager and the IT training manager, among others.
First, we were presented with a few facts about the company and then, due to corona, we were given a virtual tour of the plant. We were asked to write our expectations on a card showing the motto of this year's training year in the company.
To see where the interests of the students present lay, we took part in a digital survey about our future jobs, which we then evaluated. After that, we were divided into two groups: After an interesting insight into the history of computer science or the coding of information, we were given a puzzle in which we had to decipher a code in small teams.
At the subsequent award ceremony, there were great prizes for the first, second and third place winners. The other group was allowed to get hands-on and build an extension cord with the help of trainees and the training manager, which they were then allowed to take home. After that, the groups were swapped.
We also want to say a big thank you for this beautiful day and the great cooperation of the students, as well as the teachers & hope to see you again soon!