Career and family in harmony
Martina Schwarzmann manages purchasing at HERMOS – and a "small family business" at home.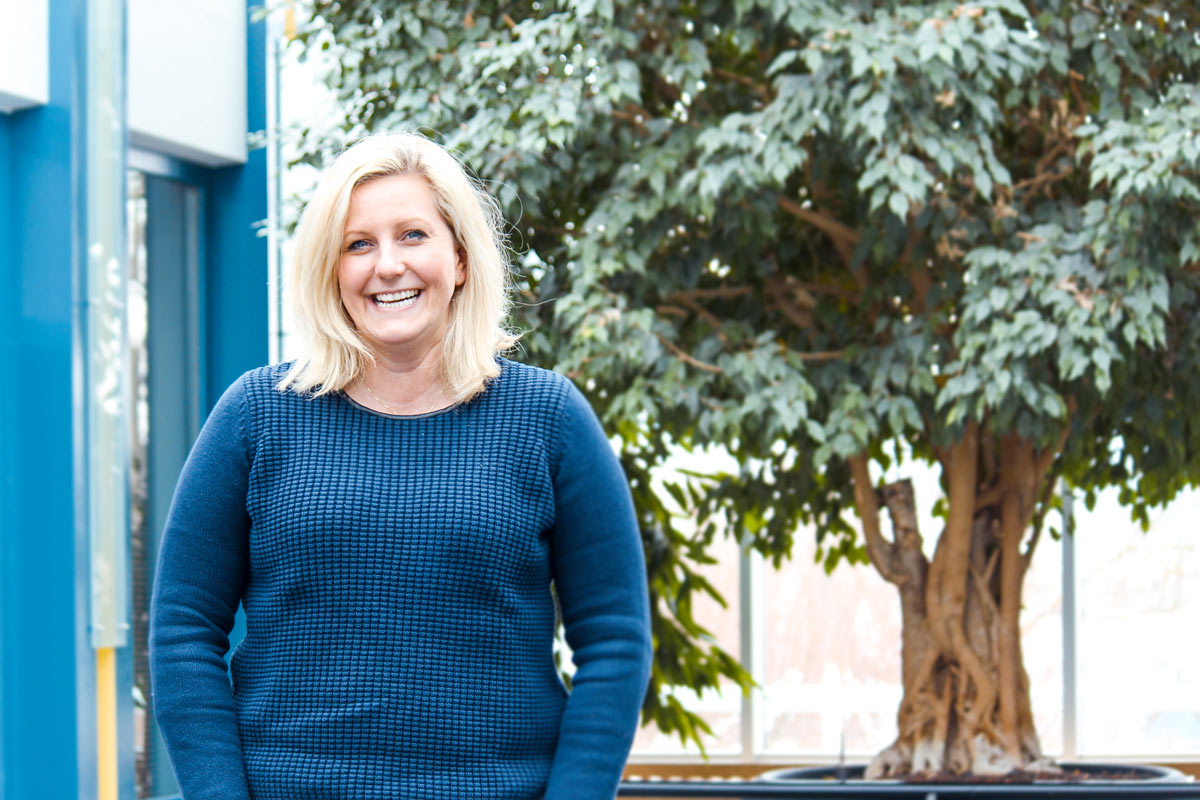 Martina Schwarzmann manages purchasing at HERMOS and a family of four in her private life.
She joined HERMOS AG in 2006, and today she manages the purchasing department of the medium-sized family-owned company – and with this responsible task she also reconciles her family with two children. "HERMOS supports me in these tasks with an excellent work-life balance," says Martina Schwarzmann.
The power woman from Hollfeld actually learned to be a draftswoman, and later added a technical specialist and a business administration degree. "These were good prerequisites for applying to HERMOS," she recalls of 2006. She combined the know-how of processes on construction sites with commercial and business management skills – exactly what the switchgear manufacturer needed. "The company had a good reputation," she says of her motivation for the assessment, but also emphasizes that the proximity to her home in Hollfeld played an important role.
Initially, Martina Schwarzmann was a team assistant to the management, but then grew more and more into the purchasing department as the company grew. In the meantime, she has completely taken over this responsible task. This ranges from the creation of parts lists and the initiation of purchase orders to the monitoring of incoming goods and invoice processing. "Contract negotiations with suppliers are also part of my duties," she reports from everyday life. Through many training courses and further education that HERMOS has made possible for her, she has grown more and more proficient in this task.
Parallel to her career at HERMOS, Martina Schwarzmann has also started a family. Two children, now 13 and five years old, are waiting for their mother at home. She manages to balance her work at HERMOS and her own "family business" at home. "HERMOS offers me very good opportunities for this," she reports. The possibility to work from home is just as much a part of it as high flexibility through flexitime. "The last two years in particular have shown that working from home works well," she says. Nevertheless, she wants to and will now be back at the company headquarters in Mistelgau more often – on the one hand to train a colleague, but also "because it's easier to look each other in the eye during contract negotiations."
Together with HERMOS, Martina Schwarzmann also wants to continue "growing". She is currently working on the development and expansion of electronic accounting in her area. And with the growing company, many new, additional tasks are also coming to Purchasing. This means that the department will continue to grow. Martina Schwarzmann is not only prepared for this, but is also looking forward to the new tasks.