We congratulate Tom & Manuel
Our two apprentices shortened their apprenticeship due to very good performance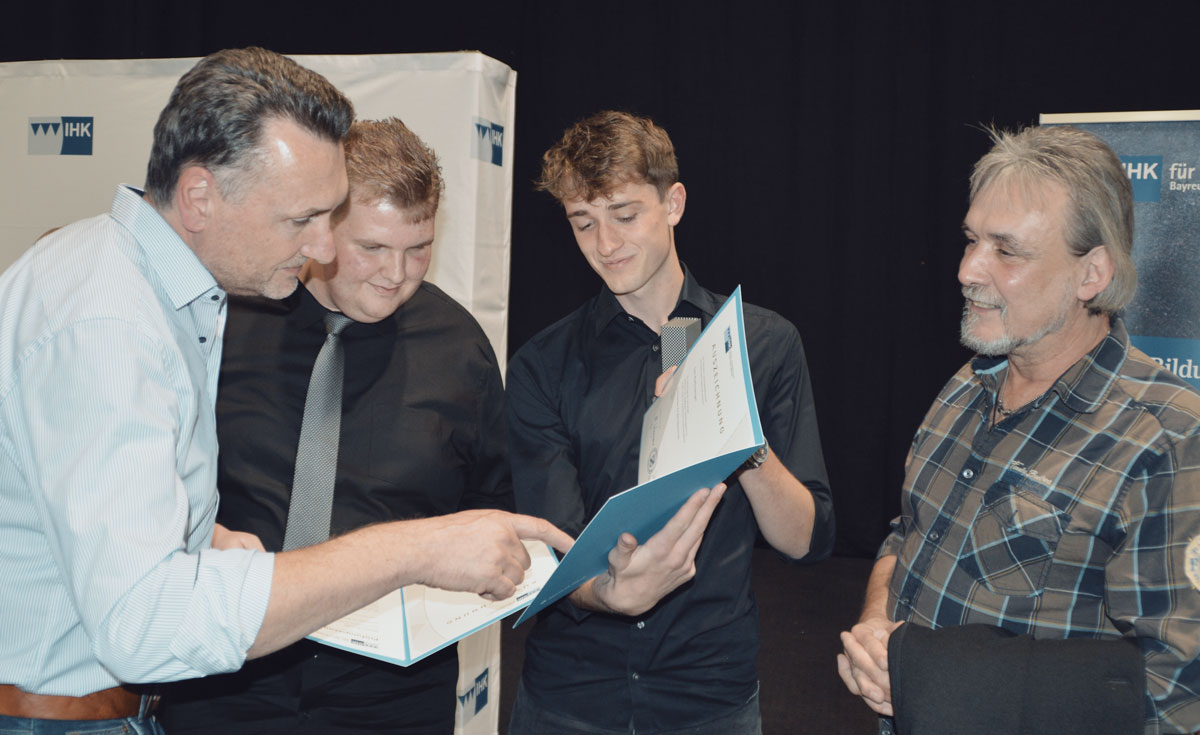 Tom Pfaffenberger and Manuel Brendel have shortened their apprenticeship as electronics technicians for industrial engineering at HERMOS Schaltanlagen GmbH and completed it with a grade point average of 1.0.
Our two exceptional talents showed full commitment since day 1 and could therefore, after 3 years of training, shorten their apprenticeship period due to very good performance.
HERMOS offers not only a good working atmosphere close to their home, but also a HERMOS-own training group to learn the contents. This includes, for example, testing, measuring and adjusting systems and machines so that they function optimally for our customers.
During their training, Tom and Manuel were able to learn how to adjust, assemble, wire and connect control technology assemblies and devices, as well as how to adjust components through mechanical processing. Measuring and calculating electrical variables is also part of their tasks, as is checking control and regulation systems.
The configuration and programming of control systems, as well as the installation of software has also been an important part of the training. During and after completion of the control cabinet, acceptance and test reports have to be drawn up, which form the basis for the development of optimized processes.
Even now after her apprenticeship, HERMOS continues to offer very good opportunities for further development and many benefits that enhance her everyday working life.
Dear Tom, dear Manuel, we congratulate you on passing your exams! We are happy that you will stay with us as part of the HERMOS family and wish you a lot of fun and success for your future career in the production of HERMOS Schaltanlagen GmbH.